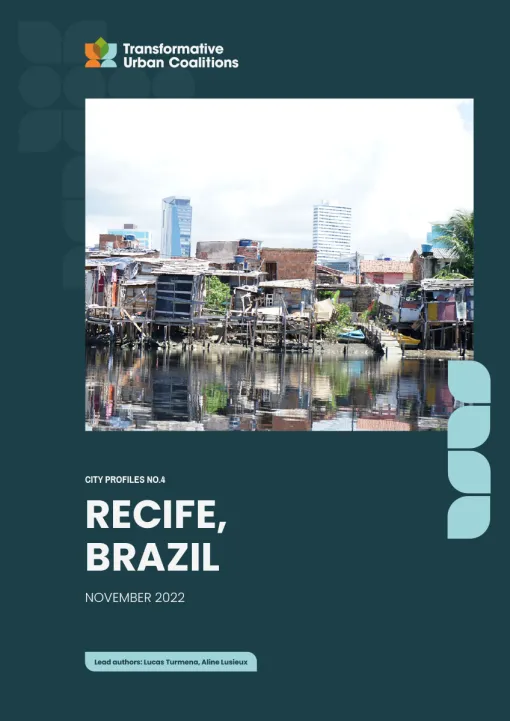 Recife is a prominent front-runner for climate policymaking in Brazil, having formulated robust plans and strategies at the city scale. The next step is to overcome the gap between strategic planning and local action at the neighbourhood scale. To achieve this, the climate agenda should be mainstreamed into urban development in Recife, particularly in the context of upgrading informal and low-income settlements. Capacity development and awareness-raising activities drawing on local expertise, knowledge and practices can facilitate that.
Historically, urban development in Recife has been marked by social inequalities. To ensure social inclusion and justice in climate action, it is critical to open up governance structures to include bottom-up, community-based approaches and incentivize co-production of urban space between governmental and non-governmental actors. In addition, climate action can build on opportunities to also tackle inequalities in Recife, prioritizing the most vulnerable communities. To support this goal, social indicators can be used next to traditional emissions data to assess how transformative climate action is in the city.
Transformative climate action in Recife requires deeper involvement of NGOs and vulnerable communities in efforts to mainstream mitigation and adaptation goals into urban development agendas.