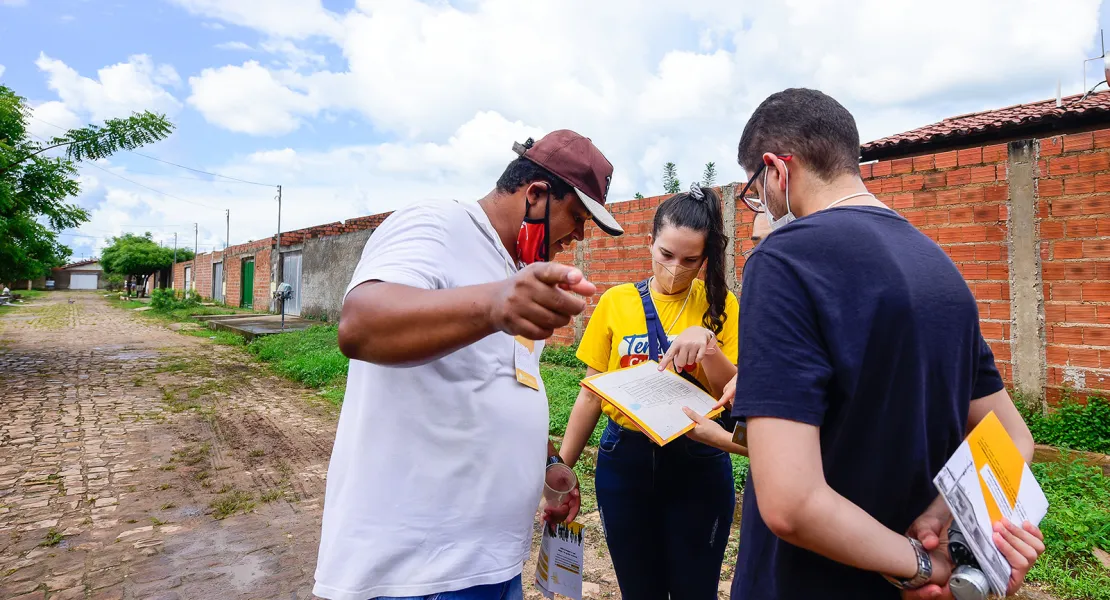 Participatory Mapping Workshop in Edgard Gayoso, Teresina, Brazil, on 20 March 2022. © Paulo Sergio / WRI Brasil
Research is a fundamental part of TUC. All research is based on the understanding that we do not do "research on" but "research with" local actors and communities. This transformative research is conducted in the Urban Labs, about the Labs and with the Labs. The aim is to continuously generate knowledge that supports transformative action in the pilot cities and beyond. 
The partners pursue several research approaches. Core research fields are on understanding key characteristics of urban sustainability transformation and shifting mindsets to catalyse change towards more just, zero-carbon cities, building transformative actor coalitions and governance schemes, as well as fostering just, zero-carbon urban trajectories. In addition, basic research serves to integrate empirical research activities on urban sustainability transformation and governance into global discourses and to develop them further. 
Research activities are carried out with local researchers and academic institutions, such as with ethnographic studies to accompany the Urban Lab processes or a political economy and ecology analysis for a comprehensive understanding of the cities and their specific settings. Results are fed into policy and academic debates on urban, national and global levels, as well as into capacity development and capacity sharing activities.