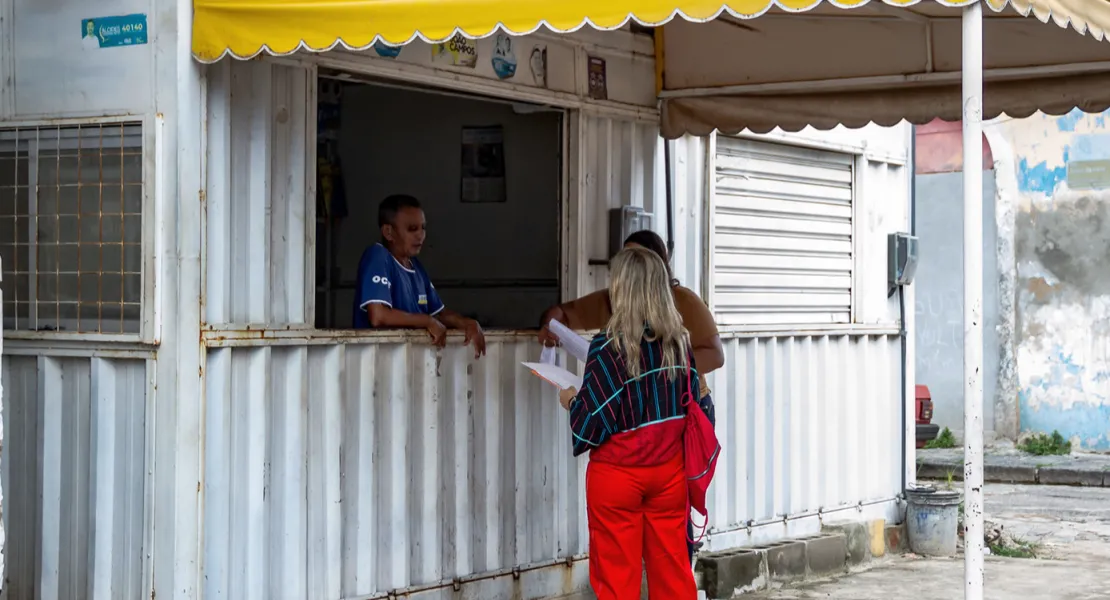 Urban Lab participants talk to a resident of the Pilar community in Recife. © Adriana Preta / WRI Brasil
The TUC Toolbox provides a set of concrete tools to help urban actors steer their cities' trajectories towards just and zero-carbon futures. TUC tools can be methods, interactive instruments, games, written documents or templates and other forms of support proven useful. They assist urban actors in building and maintaining a local coalition, understanding the interlinkages between carbon-intensive development and urban inequalities, as well as creating a shared vision to a more desirable future and formulating trajectories to achieve this goal. 
Initially, the Toolbox supports the five Urban Labs, particularly in setting up ambitious actor coalitions and facilitating catalyst projects on the ground. The tools are developed or adapted together with each Urban Lab to address specific demands. They are also being monitored and evaluated during the course of the project for their functionality and effectiveness in different contexts. 
Ultimately, the Toolbox will provide a set of tools that are scalable and transferable to other communities and cities, so they can build their own context-specific decarbonization trajectories. It also includes methods to assess if cities are on the right way towards more just and less carbon-intensive development.